Haverford High School


Class Of 1983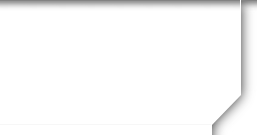 Register Here for the 30th Reunion!
HAVERFORD HIGH SCHOOL CLASS OF 1983

30 Year Reunion!

It is hard to believe it has been 30 years since we've graduated from Haverford High! It seems like just yesterday we were strolling the halls of HHS.
Date
Saturday, October 12, 2013
Location
Great American Pub / Valley Top Ballroom
123 Fayette Street l Conshohocken PA 19428
Great American Pub Phone
Time
Price
$65 per person until Friday, September 20, 2013.
After, September 20 and at the door on October 12 is $75 per person.
Pub Fare and 2 hour open bar (7:30pm - 9:30pm) included and cash bar remainder of the evening. Continuous soft drinks and coffee service provided throughout the evening. Payment also supports the management of the website, domain name and annual fees to support registration.
---
Registration and Payment
PLEASE SCROLL DOWN TO THE BOTTOM OF THE PAGE TO REGISTER.
Please register and provide payment by Friday, September 20, 2013.
Web registration is preferred. We are able to accept payments via pay pal or credit card online and it's encouraged. A minimal fee is incurred for this method of payment.
You can send a check as indicated. We encourage your prompt response and advance registration; the site does indicate who is attending the reunion. If you want to see someone special at the reunion and they have not yet responded, please contact one of the committee members noted on the reunion page and they will send an anonymous nudge /reminder to encourage them to attend. We encourage all to attend and ask that you rally your friends to do the same.
Make checks payable to and c/o:
Haverford High School Class of 1983
c/o Joann Kerns
48 Brownstone Drive
East Norriton, PA 19401
---
RSVP
Friday, September 20, 2013. Please mark your calendars today! Early registration is appreciated.
---
MAP OF GREAT AMERICAN PUB, CLICK HERE:
---
PARKING
On street Metered Parking, Municipal lot on 1st Ave. and Fayette. After 6pm and weekends: parking garage located on Fayette before you hit 1st Ave., Centro/Wachovia Parking deck has free parking.
Visit www.greatamericanpub.com and click directions for point-to-point directions to the Pub.
---
We know everyone is busy but we hope that you make every effort to attend the upcoming reunion! It will be the perfect opportunity to see what everyone is up to … rekindle friendships with old classmates and make some new ones.
Our friend and classmate, Pat Welsh, will create a neat little montage of photos provided prior to the reunion. However we require your help to make this a success!

We want you to send in images that capture the essence of what it was like growing up in the 80's. Send images of yourself, friends, your family, your favorite car, clubs, sports, Senior Week, and anything else that you may want to share. Current day images are welcome as well. It's great to compare the before and after moments of our lives.

Pat has set up a Dropbox folder. You will be sent an invitation to the email address that you provided. If you haven't recieved the invite then send him your name and email address.

In the Dropbox folder you will find simple instructions for uploading images. Send either JPG or BMP images. Minimum resolution: 720x480 pixels.

Contact Pat if you have any questions regarding images at: PWelsh@welshmediaproductions.com or 954 319-0034

Get your images in as soon as possible!" The snazzy photo montage will shown the night of the reunion.
---

DONATIONS / RAFFLE - Support the HHS Class of 1983. Would you or your business be interested in donating products or services for the reunion event or raffle and/or giveaways for your classmates at the reunion? The raffle will be used to raise money for future reunions and events and administrative support fees. If you would like to promote your business, please forward a (jpg) of your corporate logo to haverfordhsclassof1983@gmail.com and we will add to the website for a fee of $50. Again, the fee will support annual website fees and future events.
Those interested in donating please contact
Steve Young via email at youngnassoc@verizon.net or via phone at 610.449.4933
or Joann Kerns at haverfordhsclassof1983@gmail.com or via phone at 215.514.1381.
---
GENERAL INFO
Your Profile: Please be sure to update your online profile at our website.
Survey: Please complete the "Fun Reunion Website Survey". This will remain online after the reunion.
---
CONTACT US
Below please find a list of your HHS Class of 1983 30 Year Reunion Committee contacts.
Any questions regarding the above assistance, should be communicated to the following contacts.
WEBSITE REGISTRATION AND GENERAL QUESTIONS

Joann Kerns

Kathy Kerns Phillips

June Bell
Phone: 650-345-287-home (Pacific)
650-483-3824-cell (Pacific)
Email: junebell@aol.com


PHOTOGRAPHS

ADVERTISEMENTS, REUNION DONATIONS AND RAFFLE

Steve Young

Visit Us on Facebook

http://www.facebook.com/HhsClassOf198330thReunion#!/groups/433483523366978/

CHARITABLE CONTRIBUTIONS:

HHS Class of 1983 has the option of giving a donation in classmate Amy Perez's memory to Amy's Kisses Foundation. Amy's passion was education. Amy's Kisses Foundation is dedicated to enriching the lives and education of students with financial need. With the money raised from the HHS Class of 1983, Amy's Kisses Foundation will provide SAT Boot Camp scholarships to HHS students who otherwise could not afford the SAT Prep course. Amy's Kisses Foundation will match total donations up to $1,500 in memory of Amy and her children. Upon registration of the course a portion of the registration fee will go to the Haverford School District Education Foundation whose mission is to award grants to Haverford School District students, teachers, and schools to cultivate innovative learning opportunities that inspire and motivate Haverford School District students. Your generous donation will directly benefit Haverford students and schools.

Please check out amyskisses.org and haverfordedfoundation.org for more information. Even if you can't attend our HHS Class of 1983 Reunion you can still give if you so choose. The HHS Class of 1983 keeps on giving!
WE ASK THAT YOU PLEASE COMPLETE THE REGISTRATION, EVEN IF YOU ARE UNABLE TO ATTEND.
THIS WILL ALLOW US TO GET A COMPLETE STATUS OF ALL THOSE INVITED.
Haverford High School Class of 1983 - 30 Year Reunion (Saturday October 12 2013)
$65 per per person until September 20, 2013. $75 per person after September 20 and at the door the night of the event. Register Early.
Sorry, you must be logged in to buy tickets.
If you would like to order please
log in here
.
| NAME OF ITEM | QTY | COST |
| --- | --- | --- |
| Registration Per Person - Attendance before 9/20/2013 | | $65.00 |
| Registration Per Person - Attendance after 9/20/2013 | | $75.00 |
| Donation to the Haverford Education Foundation for Amy's Kisses | | $10.00 |
| Donation to the Haverford Education Foundation for Amy's Kisses | | $25.00 |
| Donation to the Haverford Education Foundation for Amy's Kisses | | $50.00 |
| Donation to the Haverford Education Foundation for Amy's Kisses | | $75.00 |
| Donation to the Haverford Education Foundation for Amy's Kisses | | $100.00 |